We know a lot more about Thor: Ragnarok thanks to an announcement from Marvel this morning. Casting rumors have been circling the film for awhile now, but we now have confirmation of the casted actors AND the characters they will be playing.
After much speculation, Oscar winning actress Cate Blanchett has officially joined the cast as Hela, "a mysterious and powerful new villain." Just let that sink in for a second. We are getting an actual female goddess villain. Who wears one heck of a costume in the comics.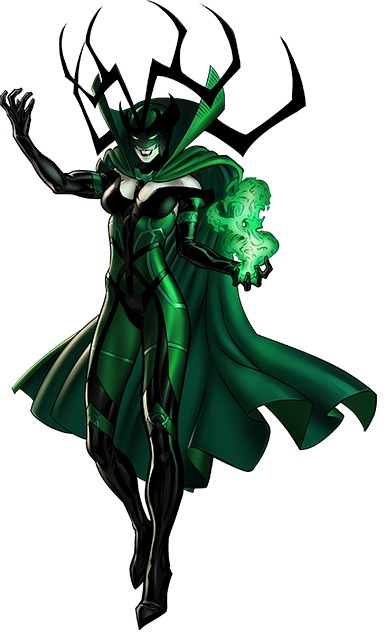 Marvel also released concept art for the film which seems to feature Hela confronting or amassing some kind of army.
Oh also she's also the goddess of Death with the power to steal souls and kill people with a touch.
Tessa Thompson, another actress rumored to be in Thor: Ragnarok, is also now attached to the film as the hero and Asgardian Valkyrie. In the comics, Valkyrie leads an army of female warriors called the Valkyrior. Thompson has already proved her strength as an actress in films such as Creed and Selma and I for one am ecstatic at the thought of her leading a badass group of fighters perhaps alongside Thor (Chris Hemsworth) himself.
While the first two actresses had been rumored for some time, the announcement that came as a surprise was the casting of Jeff Goldblum and Karl Urban.
Goldblum will be playing the Grandmaster, one of the oldest beings alive and an Elder of the Universe. Goldblum brings an undeniable energy to any role and is a geek film fan favorite so his casting was met with much excitement.
Urban, also known for his role in geek films such as Star Trek and Lord of the Rings: Return of the King, joins the cast as Skurge. Known as "the Executioner", the character has acted as both friend and foe to the mighty Thor. Where his allegiance will be in the film has yet to be seen.
Marvel Producer Kevin Feige expressed his excitement in all four actors joining the third Thor film.
"The sheer, raw talent each of these actors brings to the screen can't be quantified. Having any one of them join the Marvel Cinematic Universe would be an honor, and having all of them is incredible."
Blanchett, Thompson, Goldblum, and Urban join the returning cast members of Hemsworth, Tom Hiddleston as Loki, Idris Elba as Heimdall, and Sir Anthony Hopkins as Odin and Avengers teammate Mark Ruffalo as Bruce Banner/Hulk.
Thor: Ragnarok is being directed by Taika Waititi. The film is set to be released November 3rd, 2017.